We have a range of advertising options to suit most budgets and Job Advertising requirements.
Do you have a question on placing your Job Advert?
Please contact our Advertising division on 01527 878550 or send an email to; Advertising@agriFJ.co.uk

* The prices are subject to VAT (if applicable) *​
​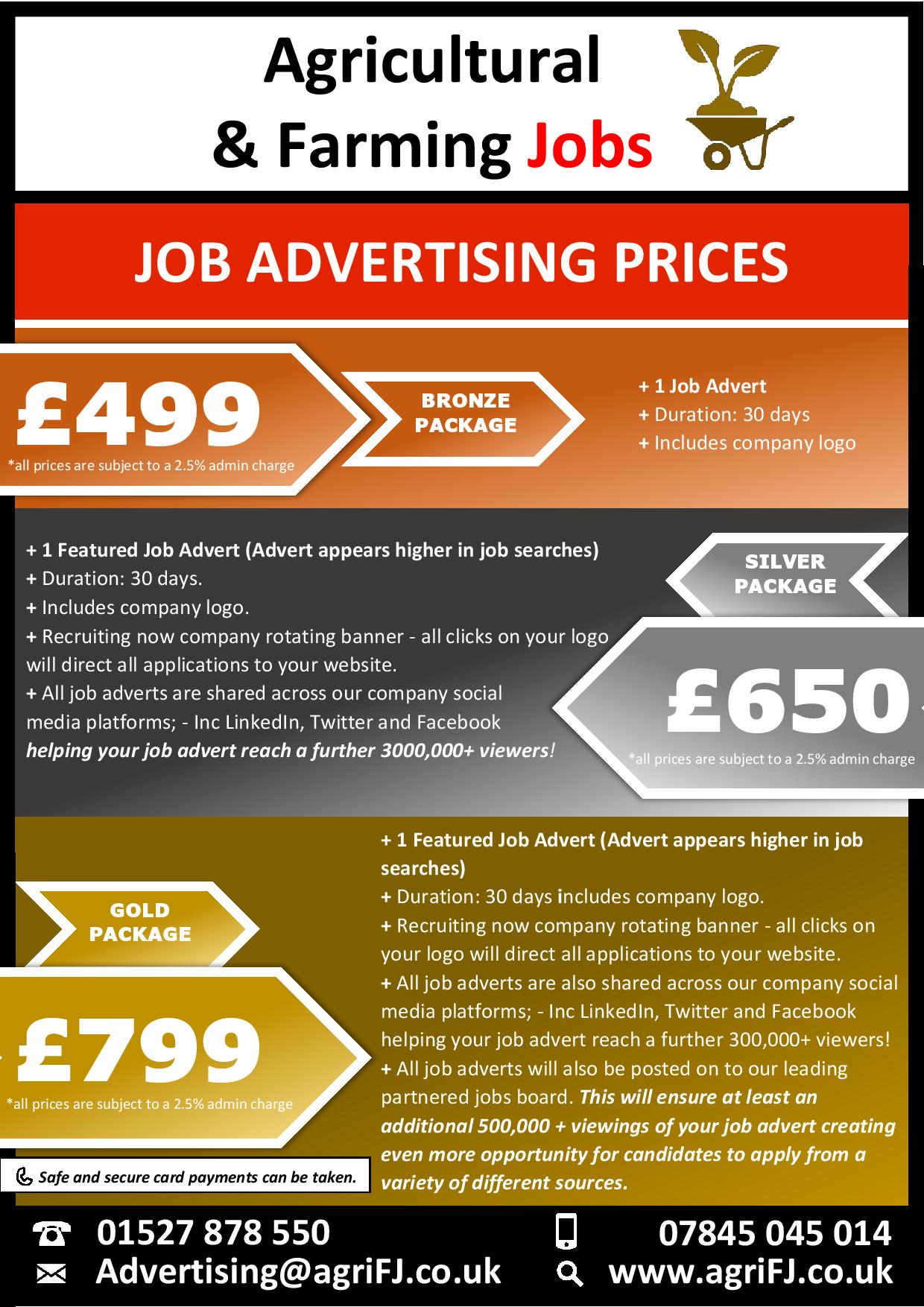 Additional Job Advertising services;
​
Job Advert Template - £99
You purchase:
+ 1 sector-specific job advert template
+ Advice on how to write a great job advert description to secure the ideal candidate
+ Tips on how to sell the role and your business to the candidate
+ A variety of examples that relate to our niche industry
** Total package price includes 2.5% administration fee **
** The prices are subject to VAT (if applicable) **
​
Yearly Contract Advertising Services
For regular advertisers, we can tailor a contractual advertising package to suit your long term needs.
Our clients that chose this option receive;
+ An agreed number of Featured Job Adverts – tailored to your requirements (all include your logo).
+ Company brand advertising – your logo will appear on our homepage 'Recruiting Now' banner – all clicks on your logo will point to your job vacancies.
+ Option for us to advertise your vacancies across not only our jobs board but also on our partnered job sites as well - ensuring even more applications for your job adverts.
​
Want to find out more about advertising with us?
For further information, please contact our team on 01527 878550 or email Advertising@agriFJ.co.uk.