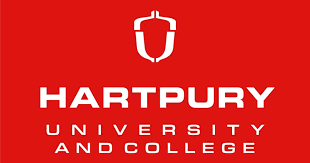 ​We were delighted to be invited to exhibit at Hartpury College and University's Big Careers Event 2020 on 7th February 2020. The exhibition area within the world class Equine Arena certainly provided an appropriate setting for the event. We met lots of engaged, motivated students looking for advice on how to follow their chosen career path once they had finished their studies. It was a chance for us to meet the workforce of the future and guide them as to the types of jobs available, where these jobs are located and what they could expect as a salary. The students were also encouraged to attend seminars on Knowledge, Attributes, Skills and Employability.
There were many employers and public sector organisations in attendance, making it a well-attended and successful event. We have been able to sign potential candidates up to jobs alerts and have encouraged students to contact us again when they are in a position to move into work for further advice and practical support.
We intend to develop our relationship with this specialist College and University who are a provider of further and higher education specialising in the agriculture, animal, equine, sport and veterinary nursing sectors. A fantastic event!
​