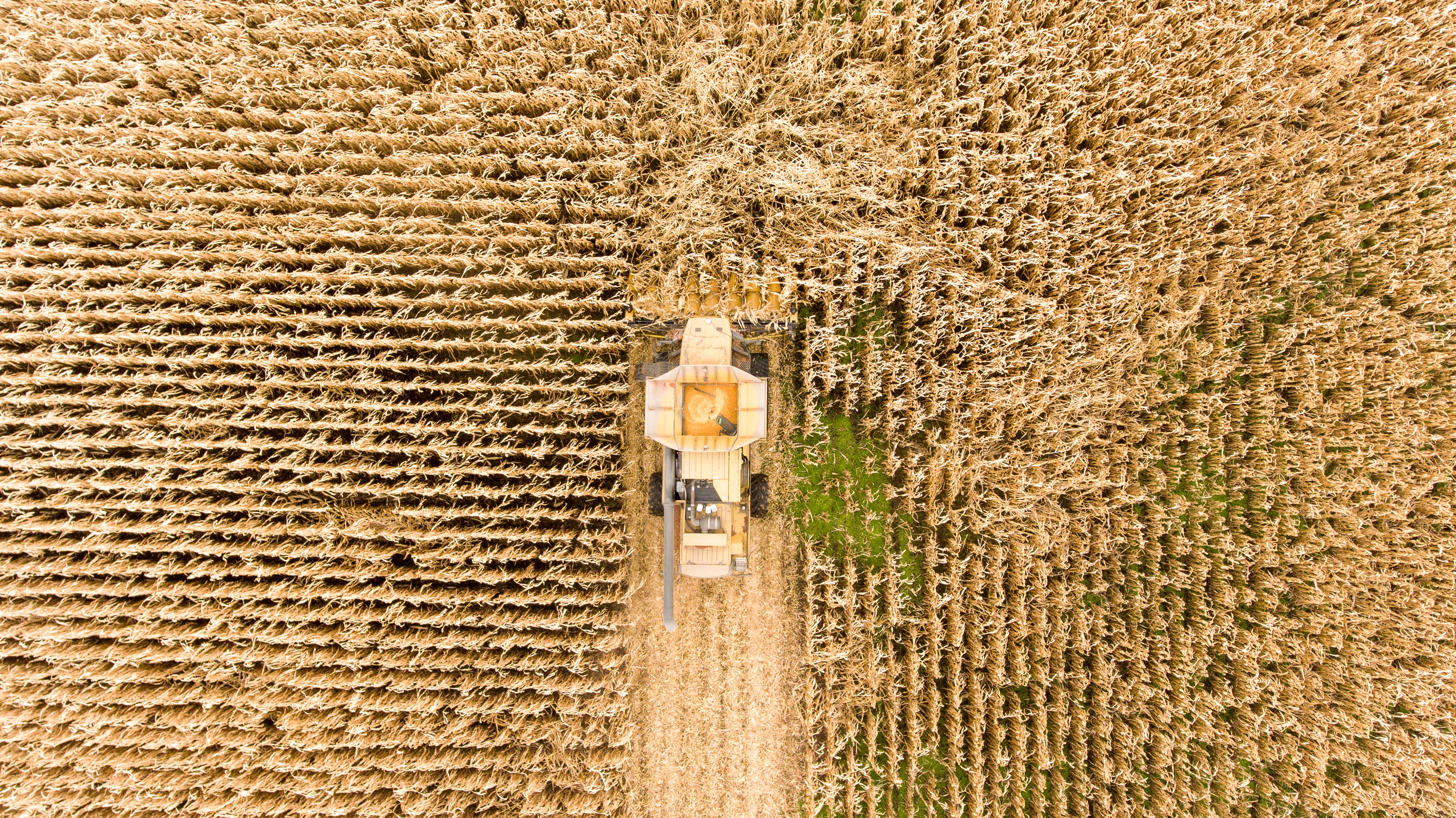 ​This week we are looking into the role of a Farm Machinery Technician – Also known as a Farm Machinery Engineer or Farm Machinery Mechanic. We are going to be looking into the Farm Machinery Technicians job description, working conditions, personal qualities, skills, qualifications, training, salary and benefits.
Job Description
A Farm Machinery Technician or a Farm Machinery Engineer carries out practical engineering problems throughout the agricultural and horticultural industry. This tends to be within servicing, manufacturing and repair, but it can even be within sales and marketing.
To be a successful Farm Machinery Technician you should have strong Maths skills and you must be a quick problem solver. If you are looking for a varied job and you are a well organised, practical person, then this career is great for you!
You could become a Farm Machinery Technician by starting as an apprentice with a machinery manufacturer, alternatively employers usually expect you to have GCSE's in Maths, English and Science. It's very important that you share a strong interest for agricultural machinery.
Alternative Areas of Work
Agricultural Engineers don't just specialise in farm machinery, they will also help design, maintain and repair equipment and machinery used in various other different types of areas such as:
​Forestry engineering

Ground care i.e. parks and golf courses

Land use

Food processing

Soil and Water Management
Working in manufacturing as a Technician you will usually:
Assist with Agricultural Engineers in developing new products

Use computer aided design software (CAD) to create equipment plans

Build machinery and make parts

Test the electrical and mechanical systems of the machinery
​You will be expected to carry out the following duties if you work in service and repair:
Perform maintenance checks on mechanical, electrical, hydraulic, electronic and pneumatic systems

Install machinery and equipment on site

Inspect, test, remove and replace equipment
However, if you are in sales and marketing then typically you will:
Research market trends and machinery developments

Demonstration and sales of new machinery and parts

Manage client accounts

Deal with queries and orders
​
Large farms, equipment manufacturers, livestock farms and fish farms tend to employ Farm Machinery Technicians.
Working Patterns and Conditions
Farm Machinery Technicians working hours will depend on which area they work in. Longer hours and overtime is usually required within the Service and Repair area. Especially during spring / summer months.
If you work within the Sales area then you will be required to work office hours, as you will more than likely be office based. However, you may need to meet with clients occasionally which could involve staying away from home over night.
You will be expected to drive various vehicles, and therefore it's essential as an Engineering Technician, to hold a drivers licence.
Salary and Benefits
As a beginner Technician you will start on a salary of up to £12,000.
Qualified Technicians can potentially earn between £27,000 and £35,000.
A salary of up to £38,000 can be earned by Senior Agricultural Technicians.
If you work extra hours and over time then of course, extra allowances can be earned.
Self-Employed Technicians could earn even more, however overheads, equipment and insurance must be taken into consideration.
**These figures are a guide only.
Qualifications Required
The majority of Technicians get into this type of work by beginning as an apprentice for an equipment manufacturer or service and repair contractor.
4 GCSE's (grades A-C) are normally expected by Employers, including either Maths, English, Science, Design & Technology or Engineering. To be IT literate is also expected.
There are various courses that you could take to get into this type of work including Level 2 Certificate/Level 3 Diploma in Land Based Service Engineering or Land Based Technology – these usually include:
​How to use, maintain and service tools and equipment
Health and safety

Using calculations

Material preparation, shaping and assembling

Service and repair of electrical equipment
​Level 3 Diplomas and Extended Diplomas contain units in engineering operations, vehicle technology, and machinery operations.
If you are looking for a new job opportunity to become a Farm Machinery Technician within the UK agricultural and farming industry, please register free as a job seeker with us at Agricultural and Farming Jobs today – we could have the perfect job for you!