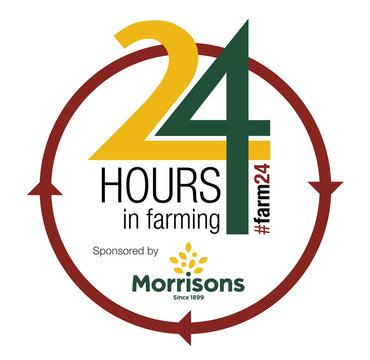 ​​Farming is an industry that affects every aspect of our lives, which most people don't recognise. Whether it's the food we eat or the clothes we wear, farming and agriculture is the industry that provides, ​contributing £120 billion to the British economy and 64% of the food eaten in the UK. British farming plays a significant role in the local food supply chain, job market, and economy. It deserves to be celebrated!
However, how much do we really know about farming?
#Farm24 is an annual online event sponsored by Morrisons and is back for its sixth year and is set once again to be agriculture's biggest online event, showcasing what farmers do up and down the country in a typical working day, and their roles and responsibilities and why their work is significant. It's a brilliant way to highlight the importance of the industry and to show support to all the farmers, growers and supply chain staff that work hard week in and week out. We appreciate all the hard work.
From this we can gain a valuable insight into where the food we eat comes from, and how it is produced and how it ends up on our shelves, as well as an understanding of the whole industry.
So, for 24 hours only (5th-6th August) use the hashtag #Farm24 on social media. To showcase all the best farming has to offer! Let's all celebrate the best of British farming and show our support.