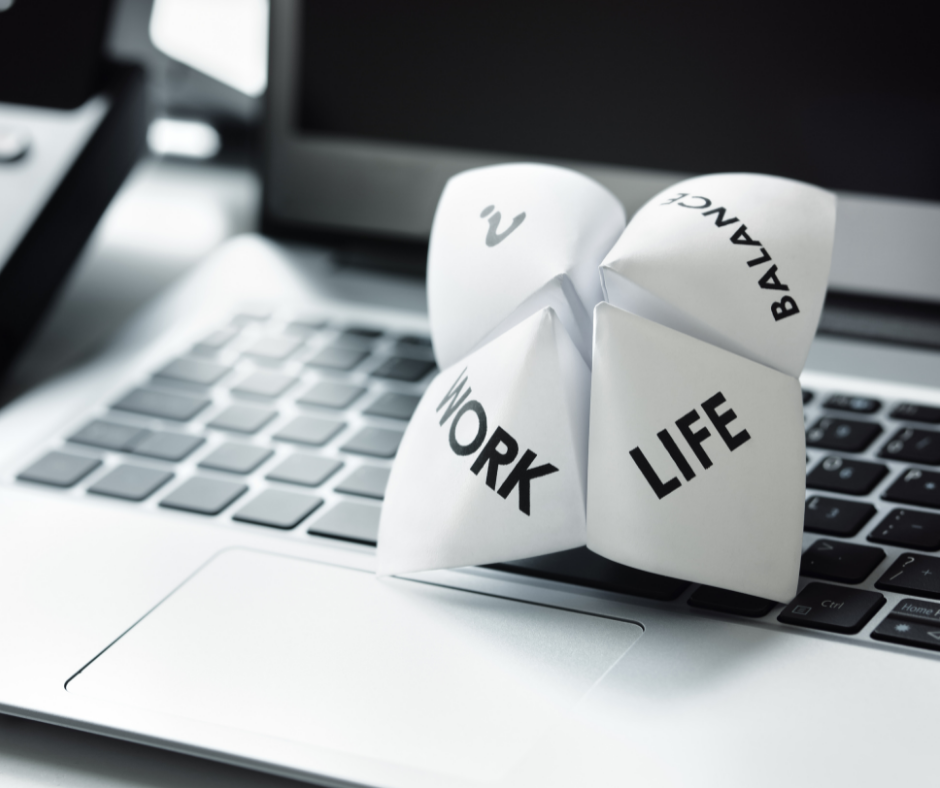 ​This week is National Work-Life Week, and last Sunday was World Mental Health Day, so it seems the perfect time to discuss the incredibly important topic of mental health and emotional wellbeing and to remind ourselves why it's so important we keep talking to each other. Mental health is something that affects us all but it's vital to remember that you are not alone; there are many people and services available to you if you need to talk with someone.
Useful Contacts:
National Suicide Helpline UK
0800 689 5652
Samaritans:
Helpline: 116 123
Email - jo@samaritans.org
SHOUT
Text 85258
https://www.giveusashout.org/

​
Work-Life Week focuses on achieving the correct balance between work and home life - something that is very important to us at AgriFJ. Over the last two years, the COVID-19 pandemic has shaken the work-life balance in every sector, with many people having to work from home. This can make it difficult to distinguish between work and life sometimes, as a lot of your time has been spent at home. Now that the pandemic is abating, we can expect the dynamic to shift again, as many businesses are bringing their employees back into the office, at least on some days and operating a hybrid model of working.
Employers have seen greater productivity from their staff when allowed to have more of a balance around work and home life. This flexibility is key, as not only does it make for happier employees but also boosts productivity for the company.
Since the pandemic the demand for flexibility is now so high that some prospective candidates will turn down job opportunities if they lack flexibility, thus narrowing the talent pool on offer for those recruiting. Employers who are less flexible are not only missing out on fantastic new talent but will also have great difficulties in retaining the talent they have. So how do we get the balance right between employer and employee needs, and ensure that flexible working is successful and sustainable for both parties?
Here a few things as an employer you may wish to consider for creating the right climate.
- Be clear on how you can support the culture for flexible working; always be articulate on what you need and want from each other about workplace behaviours.
- Be transparent by developing a set of guiding flexible working principles. These should focus on ensuring any offering is well structured, inclusive, is empathetic and improves wellbeing as well as productivity. Publish these principles and reinforce them frequently so that they are understood, shared, and accessible.
- Be sensitive to the risk of burnout.
As an employee there are some things you can do to improve your work-life balance:
- Use your personal time wisely. Write lists of what you've achieved today, and what you need to do tomorrow – Remember to always take time for yourself that doesn't revolve around work, chores, and mundane tasks.
- Stay organised and prioritise; stop trying to do everything at once!
- Trust is key. Communicate with your colleagues about how much work you can do.
Here at Agricultural and Farming Jobs we take mental health and wellbeing in the workplace seriously and it is important to each other as individuals and as a team, which is why we run a well-being day once every 6 months. The day involves lots of different tasks and activities that relate to mindfulness and well-being, mediation, healthy food, through to goal setting, dream boards and so much more. Our next well-being day is Friday 15th October so be sure to checkout out are social media pages to see the pictures!
We also take the time to invest in our staff when it comes to mental health. To support this, over the next month a couple of our staff members will be supported to complete their Mental First Aid Course with the St Johns Ambulance.
Pandemic or not, taking care of your mental health is crucial, and at AgriFJ we take it very seriously. We are a company who cares about its employees and understands that mental health should always be a priority in the workplace.
We believe it is key to ensure and support a healthy mind and lifestyle.
​