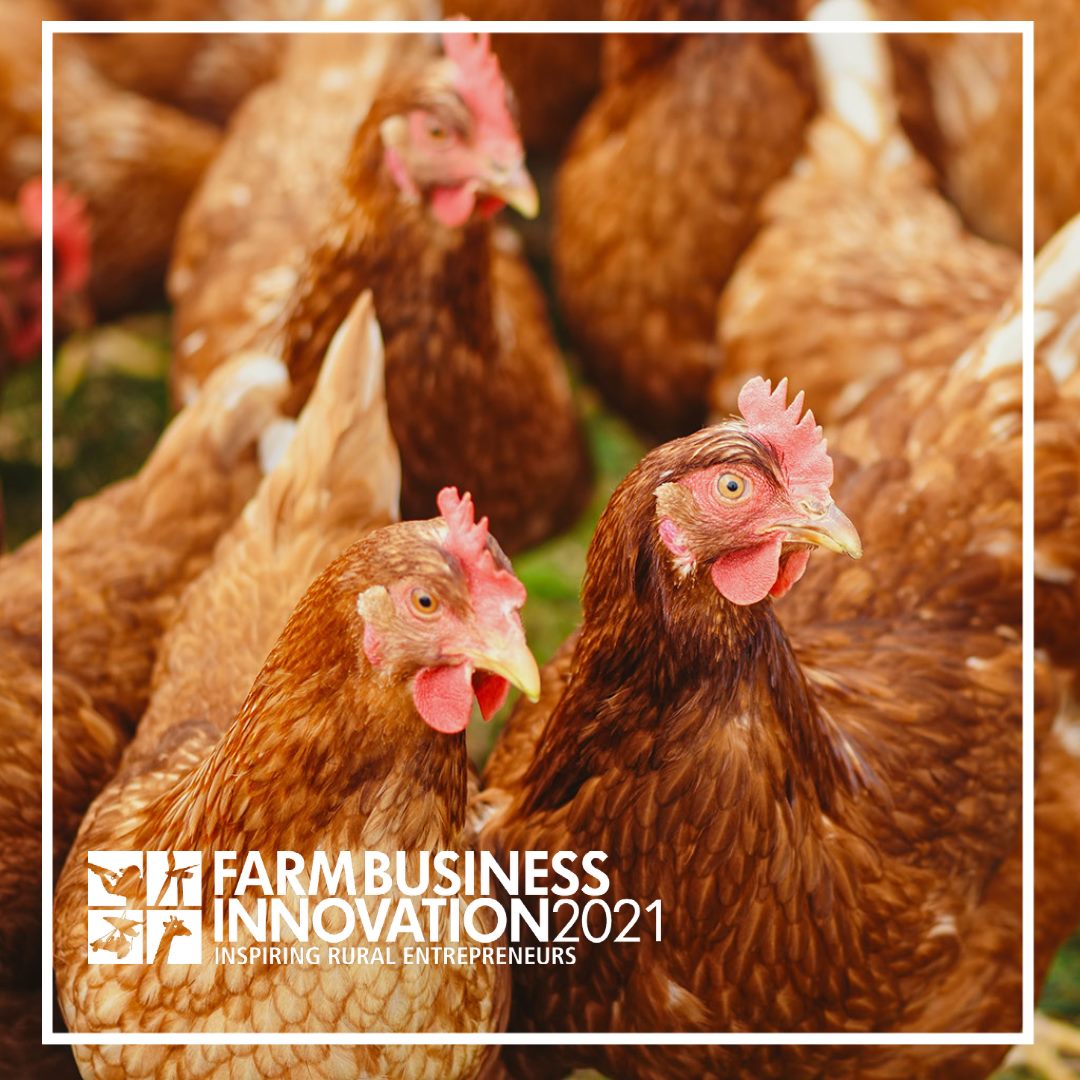 ​With just three weeks to go, the Farm Business Innovation Show is nearly ready to open its doors once again on the 10th & 11th November at the NEC Birmingham. Gearing up for its return after a year of no face to face events, the expo promises to deliver the best show yet, and being the UK's most innovative event within the industry, you do not want to miss it!
Tickets are running out as farmers and landowners are keen to find new ways to diversify and innovate. The Farm Business Innovation Show is the perfect opportunity to network with other like minded individuals, source new products and services, gain invaluable industry insights, and find everything you need to diversify your business.
The Farm Business Innovation Show has announced some very exciting keynote speakers to talk at the show, from some of the biggest names and associations within the industry. Get ready to hear all about how you can increase your profits by hosting weddings from Kelly Chandler, learn how to grow your country business through Instagram with marketing expert Sarah Burgess, and receive expert advice Ian Bell, Folk2Folk, on how to fund your diversification project.
These are just a select few of the incredible schedule of keynote speakers that the show has lined up for you, as well as many other amazing features. By registering for your free ticket now, you will receive a jam-packed printed show guide delivered straight to your door, as well as access to the full digital show guide, allowing you to know exactly what to expect and plan ahead so that you do not miss a thing!
The show will also be running alongside the Holiday Park & Resort Innovation Show, the Family Attraction Expo, the Leisure Food & Beverage Expo, plus two brand new shows - Leisure Toy & Gift Fair and Leisure Transport Show. Your ticket not only gets you into the Farm Business Innovation Show, it also gives you unprecedented access to all these other shows!
Whether you would like to utilise the land you own by hosting events or weddings, you know exactly what you want to do but need some advice on the funding, or you would like to diversify but aren't sure where to start, the Farm Business Innovation Show provides you with all the tools you need to diversify innovate your business.
The past year and a half has been tough for the agriculture industry, and now it is time to prepare for its resurgence after COVID-19 and come back bigger and better than ever before. No matter the size of your land, business or budget, there is something for everyone at this event, so make sure you register for your free tickets now to avoid missing out on Europe's largest exhibition of its kind!
Don't forget to visit us at stand number 434, we look forward to seeing you there.