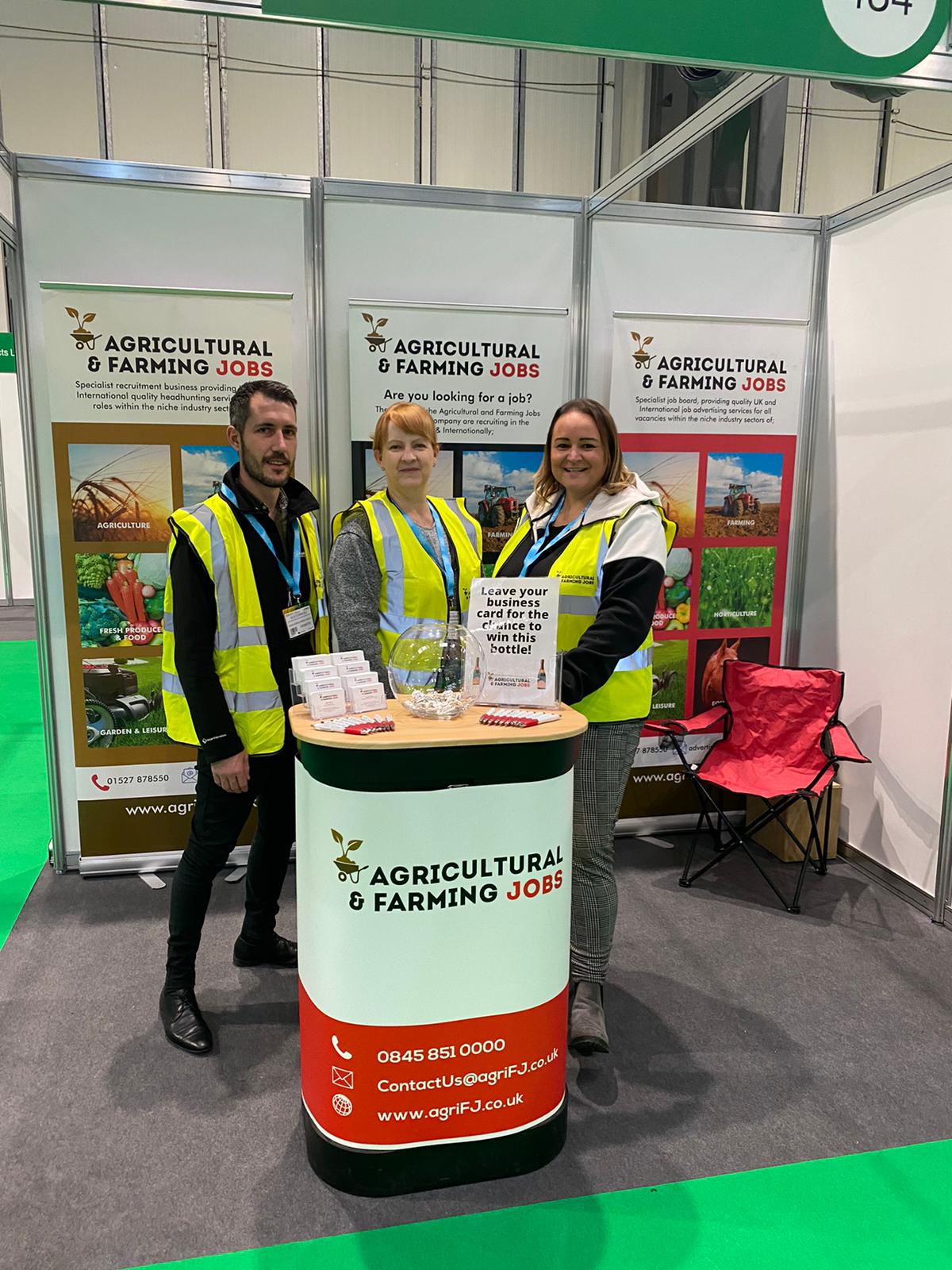 ​The Farm Business Innovation Show is Europe's biggest event dedicated to providing farmers, landowners, estate owners and rural entrepreneurs with the inspiration, advice, and resources they need to diversify their rural business.
Agricultural and Farming Jobs had the pleasure of attending and partnering with this fabulous event.
In its eighth year, the event saw 1,000 exhibitors fill the hall, 500 seminars covering a multitude of topics, and expert-led panel debates – combining to create what was an unmissable event, with thousands of ideas for farmers to introduce new income streams through their land and rural business.
The aim of the Farm Business Innovation Show was to offer advice and resources for every step of the diversification process, all under one roof. Inspiration was found around every corner of the venue, delivered through case studies from industry experts who have gone before, or was discovered by wandering through the aisles and seeing the latest innovative technologies and products that are changing the landscape of rural business.
It was a jam-packed couple of days filled with lots of fun and meeting new and existing clients.
Shout out to Stef Bennett from Bennett's Farm, who won the bottle of bubbly! We will be dropping it off very soon.
The entire two days was an incredible experience, Kate Moxon, Louise Palmer and Ollie O'Driscoll had a wonderful time. Here is what they have to say about their time at the show:
"I found the Farm Business Innovation show to be insightful, not only was it nice to be back out networking again and speaking to people face to face, but it was also nice to see new innovative ideas for diversification. I spoke to several skilled and experienced candidates who are looking to further their career within agriculture and already have interviews pending for some. The event was a positive experience for Agricultural and Farming Jobs both for client and candidate reach and we all had some good conversations regarding future Recruitment and Advertising". – Ollie O'Driscoll
"Agricultural and Farming Jobs had a fantastic time at the Farm Business Innovation Show 2021. I met so many great people – clients and candidates both old and new. The buzz in the arena was amazing from all the conversations. It was great to be able to get back out and meet people face to face. The event was certainly worthwhile. I have been able to cement and grow my relationships with some of the specialist colleges and universities we support with careers advice. I also bumped into clients I had worked with over 20 years ago in a former role. I even met the dairy company who supplied our milk as a child. If you are as old as me, you may remember the milk that came in the sachet that sat in the jug with the corner cut off! Great to reminisce. I have already secured business for our specialist jobs advertising board and there are plenty of conversations ongoing regarding future job advertising and recruitment business. Roll on next year". – Louise Palmer
Thank you to Farm Business Innovation for hosting us, we already cannot wait for next year!