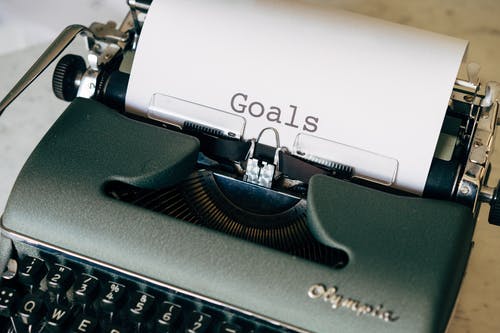 ​
​As the end of the fourth quarter is fast approaching, it's oh so easy to slip into Christmas mode and let the last couple of months vanish before your very eyes. You may have already met your goals for this year and you're looking at expanding on those, or maybe you're not quite where you wanted to be at this point in the year. Either way, the good news is you have nearly two whole months to achieve them! Whether you're working in recruitment, agriculture, farming or wherever you may be, setting goals will help you move forward with a clear and achievable plan for the remainder of the year. ​
​​
​
​
Here are my top tips for achieving your goals in the final quarter:
Write them down. Statistics suggest that those who write their goals down are 20% more likely to achieve them than those who didn't. Putting them in writing also cements them in your mind and holds you more accountable for achieving them.

Prioritise your goals. When setting multiple goals, list them in order of priority. This helps manage your time more efficiently and stops you feeling overwhelmed by how much there is to do!

Be specific. Set specific goals including a time scale you want to achieve them by. Timescale helps us measure success.

Set realistic goals. Be honest with yourself! If you set goals which are wildly out of your reach, you're setting yourself up for failure before you've even started. It's important to set achievable goals, whilst still pushing yourself outside of your comfort zone. Don't be afraid to re-evaluate your goals further down the line if circumstances have gotten in the way. You're only human!

Reward yourself when you achieve a goal. However big or small the achievements are, set aside time to celebrate your success! Celebrating the small wins will help you gain momentum and confidence to achieve the larger scale goals.

Share your goals with others. This not only spreads motivation and positivity, but it also helps hold you accountable. You may also need support from your colleagues or peers, so don't be afraid to ask for help.

Have regular check ins with yourself. Set aside some time at the end of every week to reflect on this week's progress. What steps have you made towards achieving your goals this week? If the answer is none, what can you do better next week?

Last but most certainly not least – BE POSITIVE! A positive mental attitude is the first step in achieving all your goals. Try setting each goal as a positive statement. For example, "Execute my business plan successfully, learning from previous mistakes" rather than "Don't mess up my business plan again"
The most effective way to achieve your goals is to love what you do! Let us help you achieve your goals, whether your role is in the Agricultural, Farming, Horticultural or Pet & Vet sector, get in touch today.
Please contact Cara Lloyd on; 📞 07521 089 223 | 📧 Admin@agriFJ.co.uk | ☎️ 01527 878 550
​