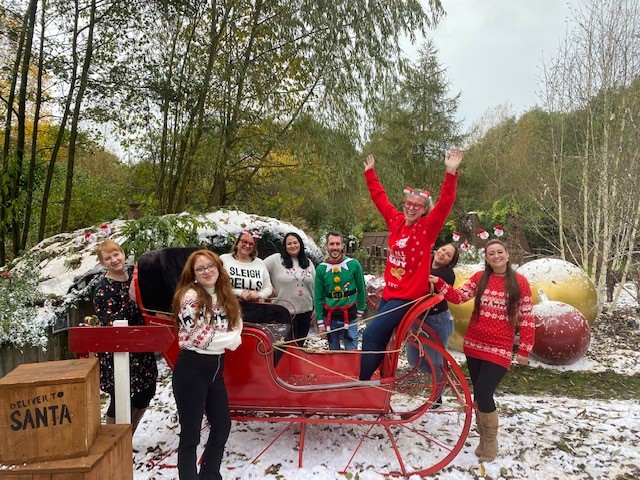 ​What another rollercoaster of a year it's been for everyone again! Agri FJ have positively adapted so well to all the challenges thrown at us over the past year again and due to a hardworking, determined, and resilient team we have had a fantastic year here at Agri FJ. I am so proud of my team, and we are certainly all ending 2021 on a real high!
To sum up our 2021, Agricultural and Farming Jobs has….
Successfully made 3 new permanent hires to strengthen our own Agri FJ family team.
We supported the Kickstart scheme by offering a 6-month placement to a Marketing candidate.
We have added 3 more divisions to our sectors of expertise. These include recruiting specifically within the sectors of; Agro-chemicals and fertilisers as well as Specialist Education recruitment for many Agricultural Colleges and Universities as well as recruiting within Agricultural software and Farming Technology. We now offer 9 specialist divisions of expertise to support our clients niche recruitment needs.
Louise Palmer was successfully promoted to Sales & Operations Manager earlier this year due to her ongoing success in spinning both operational and sales plates within our busy office and she is loving her varied role. Well done, Louise.
Agri FJ successfully and proudly exhibited at our first event in a while and really enjoyed 2 days exhibiting and networking at the Farm Business Innovation Show at the NEC this November.
We have also adapted to a more flexible way of working as a business and have streamlined all processes to support remote working where required, whilst ensuring a fantastic team culture.
Agri FJ have enjoyed incorporating Wellbeing days into our team training plan and the team have loved meditating together and discussing their coping mechanisms over the past 18 months together as a team.
The team have loved the incentives that took place this year, including a VIP Day down at Ascot racecourse where we were all chauffeured down in a limousine and were wined and dined all day by our fabulous waitress in our own corporate box overlooking the race finish line – it was a great day out! They also enjoyed a fun, team building day out on a barge that we hired for the day chugging along the Worcestershire canals – we only crashed once! Lol. We love to work hard, play hard!
Agri FJ have invested into various new recruitment technology to ensure the team can efficiently perform their roles as successfully as possible to support our clients and candidates.
We have broken so many 'best records' this year including best sales month, best quarter and best sales year ever and the team are so excited to smash their individual goals as a team again in 2022.
We have also made a record number of recruitment placements and job advertising placements during 2021 ensuring that we continue to be the recruitment partner of choice for many within our specialist industry.
The team are finishing the year on an absolute high at their new desks in our modern and very spacious NEW office that we moved into this December to support the growth plans for 2022. They are loving our new training room and meeting room as well as a lovely large kitchen and break out area to catch up over lunch.
Agri FJ are finishing the working year a day earlier than expected due to the fantastic branch success! I absolutely love Christmas and thought it would be a nice touch to gift everyone an extra day's annual leave due to smashing the branch yearly target and achieving our best year yet! Fantastic achievement for the team and this was well received by everyone! (Surprise! Lol.)
We are also excited to be welcoming 2 new team members to the Dreamteam from January 2022 – watch this space as they will be announced in the new year. We cannot wait to welcome them.
Agri FJ offers a fantastic, forward thinking career progression plan for both sides of the business to support employees career growth. We will be looking for another 3 additions to add to the team in 2022. If you know of someone that may be suitable, please contact me, anytime.
I would like to take the opportunity to wish everyone a very Merry Christmas and a wonderful New Year.
Here's to another year of goal smashing and supporting the busy recruitment industry within our specialist sectors.
Kate Moxon – MD Agricultural and Farming Jobs
P.S Look out for our new company brochure being launched early 2022!! ​