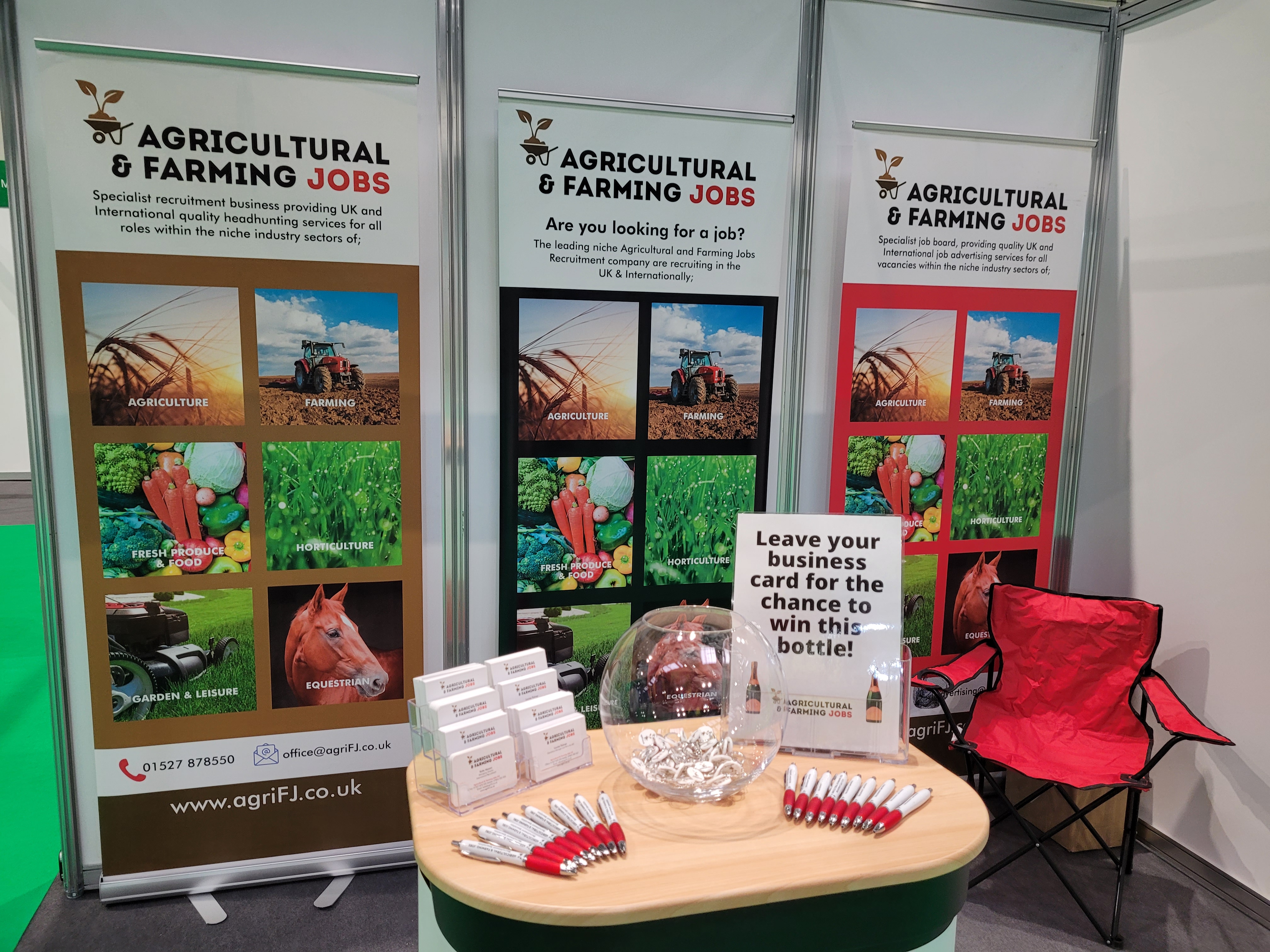 ​Here at Agricultural and Farming Jobs we have a successful events page on our website which we use to advertise all kinds of events that are related to our industry.
These include; agricultural shows, farming shows, business innovation shows, country shows, trade shows, food festivals, flower events, and more.
We have an average of 38,864 website visitors every month, which massively benefits the events that are advertised on our events page as the events are then getting a wider audience viewing, leading to a bigger turnout to the event.
We also have an amazing 181,000 + followers (that is ever growing daily) on our company LinkedIn which is a rewarding figure the business is very proud of. It means that the events we post about will be seen by even more people within the industry. The event information will also be shared on to many associated connections, thus leading to a better event turnout and more promotion of the event too.
Agricultural and Farming Jobs also offer contra deals, this advertising partnership deal consists of the offering to advertise your event across our website, as well as on our spotlight page and across our social media channels in exchange for us to be featured at your event. No money is exchanged within a contra deal, so this means we are typically offered in return for helping create awareness of your event; Our company details being advertised by you for us in your event brochure, perhaps offering us a stand if we wish at the event itself, free visitor tickets, us adding our company leaflets in any free giveaways that you are offering at the event, and much more.
With our high social media following and website visitors, it is definitely a fair trade, and we have many high-profile events.
If you are interested in having your event featured on our website, then please get in touch with us and we will be happy to discuss the options and ideas with you in further detail. Please call us on: 01527 878550 or email us on: Office@AgriFJ.co.uk
We are always looking to grow our business on a personal and professional level including developing the networking connections we make with other businesses and people.
Please feel free to follow us on our social media accounts, as we would love to connect with you.
​
​