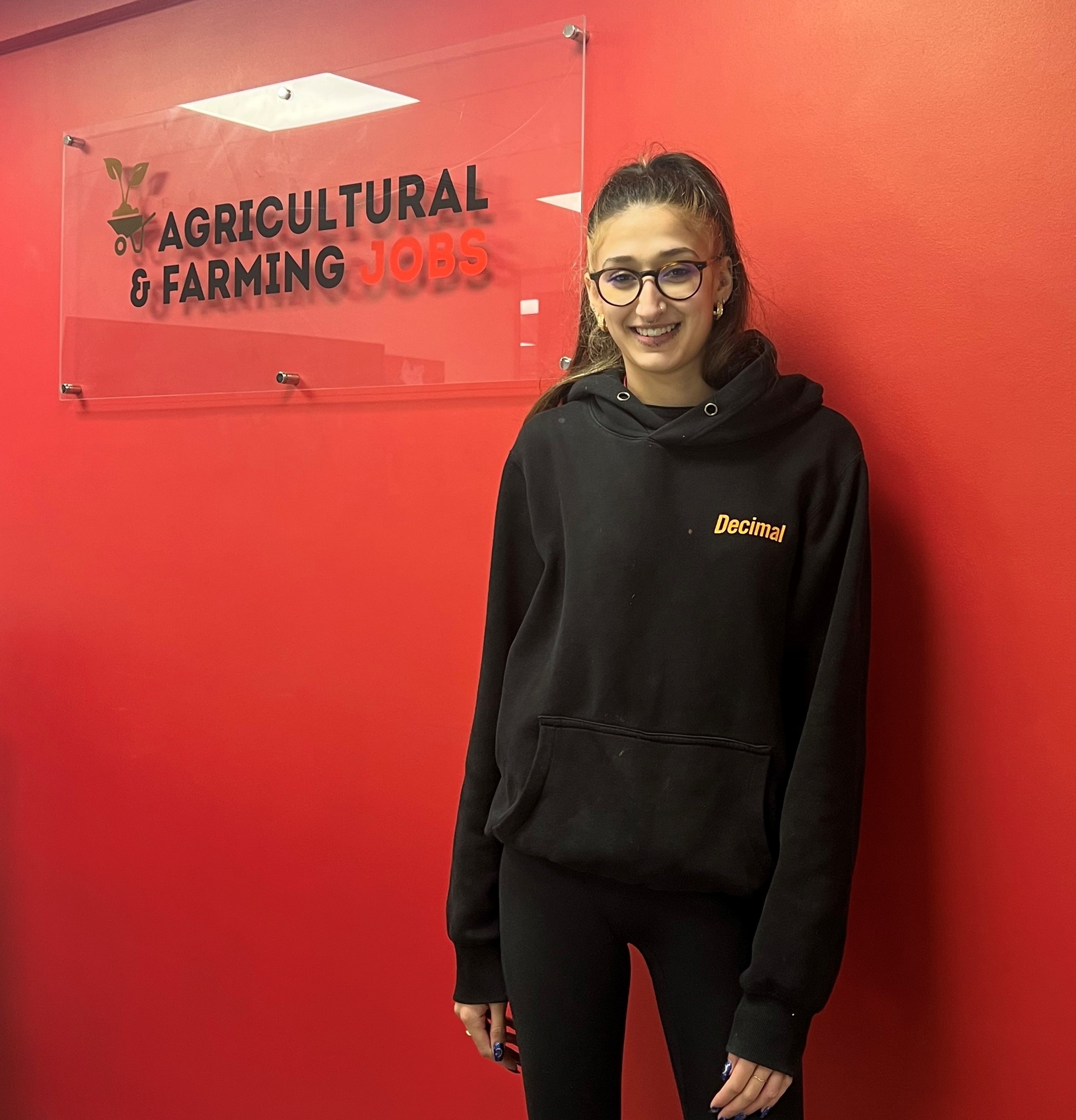 ​February has come to an end, and we have had another very successful, productively busy and exciting month here at Agricultural and Farming Jobs.
Our Sales and Operations Manager Louise Palmer attended a careers event at Writtle University and gave advice to their 3rd Year Agricultural students. We received some great feedback from the lecturer who said "Thank you Louise for speaking to some of our final year agriculture students and sharing your advice and tips on recruitment in the industry and the job market of today. It really is so appreciated to hear the knowledge of those in the industry and have the chance for our students to have their specific questions answered."
We have created a great relationship with Writtle University, and we look forward to working with them as a close recruiter partner moving forward.
As a company we like to help charities that are close to our hearts, so we decided to have an Animal themed Charity Bake Off to raise money for the Blue Cross Animal Rehoming Centre in Bromsgrove. All the team were very happy to get involved with the bake off and it was very enjoyable. We loved seeing all the teams' creations and tasting them was by far the best part. We all went around the room to vote for the person who we thought made the best cake by look and taste, and the winner was…. Me (Angel Bains, Marketing and Events Executive). I loved my first Agri FJ bake off!
We love our team training days here at Agri FJ and we like to hold one every month so that it gives everyone a chance to learn some new skills and brainstorm ideas that we can use within the business. The team training day this month was conducted by our MD Kate Moxon and it was thoroughly enjoyed by all. We are always learning and bettering ourselves here and implementing new ideas whilst taking on board our client feedback all the time.
At the end of February, we had another new starter join us, Caitlin Nazir which we are all very excited about. It's very exciting seeing the team evolve and grow. Keep your eyes peeled for the updates on the Meet the Team Pages and Blogs…
Behind the scenes at Agricultural and Farming Jobs the management team have all been working very hard in creating our brand-new company brochure. We are so proud and excited of how it has turned out as it really reflects who we are as a business and the services that we offer.
The brochure was successfully launched to start March off with a positive bang and has been very well received already. We look forward to hearing your thoughts.
We are now preparing ready for another record-breaking March as this month end will mark us completing the first quarter of the year, which we are looking forward to seeing the results of. More records set to be smashed!
We hope everyone has had a great month within their businesses and we wish you all the best for March ahead.
​