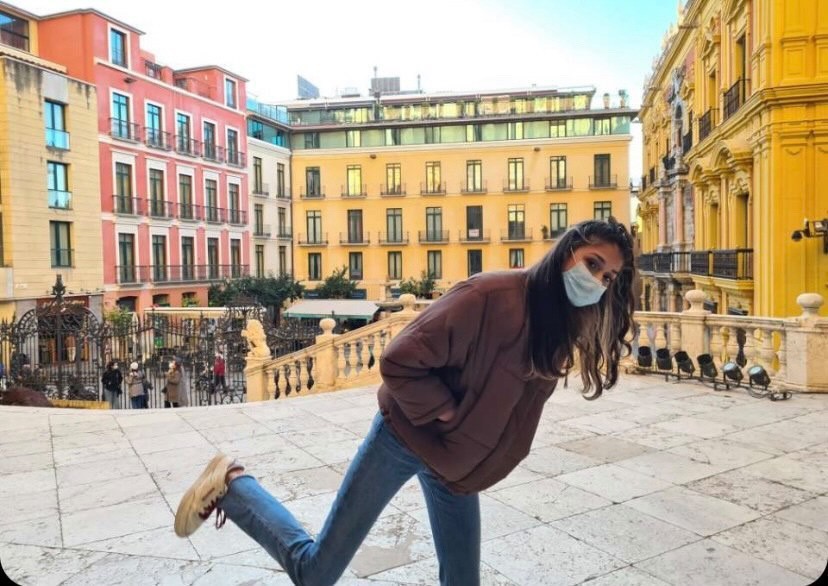 ​Agricultural and Farming Jobs are very happy to welcome the newest member of the team, Caitlin Nazir. Caitlin is our new Job Advertising Sales Consultant, in which I had the pleasure of interviewing this week to get to know her a bit more.
Tell me a little bit about yourself?
I am an enthusiastic and resilient person, who loves to have fun. I am from Cirencester, but I moved to Birmingham for university which is where I currently live. I love pottering and photography as they are big hobbies of mine and I enjoy doing them in my free time.
What are you most looking forward to in your new job role?
I can't wait to be in a job role that I love alongside a working environment that has a nice family feel. I like to be organised, so I am really looking forward to getting into a new routine. Exceeding my own targets is something I always strive to do so I will have a lot of fun aiming to achieve those in my new job.
What is your proudest achievement and why?
I had Neurosurgery last year, and that was a very scary experience as I was told by my surgeon that there was a chance that I could have come out of the surgery paralysed. I had to learn to walk and write again which was very hard, but I was really determined to do it and I am really proud of myself for how far I have come on this journey.
Tell me a fun fact about yourself?
I have a hypoallergenic Siberian pet cat called Nova. I am super allergic to cats, so I find it quite cool that I have managed to get one that is perfectly suited for my allergies.
If you could visit anywhere in the world, where would it be?
I would really love to visit Norway. There are so many opportunities there to go hiking, blue ice walking and of course to see the northern lights. The scenery there would be so beautiful, and I hope that I am able to go sometime this year.
What would you do to add a spin onto your job role and make it your own?
I think being personable is important, as people want to know about you, and it is nice to learn about others. I will make sure I take my time to adapt to the individual I am speaking to so that I can ensure their wants and needs are met.
Where can you see yourself in 5 years' time?
I hope that in 5 years' time I will still be at Agricultural and Farming Jobs and progressed further in my career. I would love to have started property development in my own spare time as it is something that I have a big interest in pursuing.
What are you most excited to learn within your new job role?
I really want to learn more about the industry and develop my knowledge on technical terms. It will be nice to learn further about the 9 specialist divisions that we have to widen my existing knowledge and allow me to be even better within my job role.
The team at Agri FJ have loved welcoming Caitlin to the team and have high hopes for her!
If you would like to speak to Caitlin about advertising on our specialist jobs board, please contact her on: Caitlin@AgriFJ.co.uk or call 07845 045014.
​