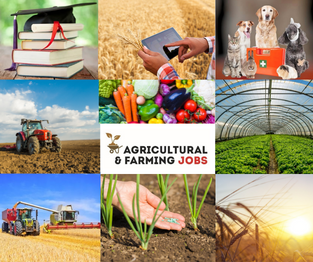 ​At Agricultural and Farming Jobs we have a very successful specialist job advertising board that can help you with your Agricultural Job Advertising. We are proud to hold the top spot on Google for searches including; Farm Recruitment, Agricultural Jobs Board, Agricultural Job Advertising, and Agricultural and Farming Jobs, amongst others. This along with, over 81,000 website hits per month means that your adverts are visible to 1000's of potential applicants. We offer a fully consultative service, so that we can build an advertising package for your needs and your budget. We will proactively monitor your adverts, so that you get the best possible result. We also proactively use our great social media following to increase the visibility of your job adverts. No other agricultural job advertising board offers this dedicated service. We genuinely care that you fill your vacancies. Check out some of our agricultural job advertising recommendations from clients who have previously used our services; https://www.agrifj.co.uk/testimonials. Three out of four of our agricultural job advertising clients come back to us again.
​
If you have a job that you would like to advertise on our specialist agricultural jobs board and would like to discuss your options, please call our team on 01527 878550.
We are the agricultural job advertising 'experts in your field'.
​