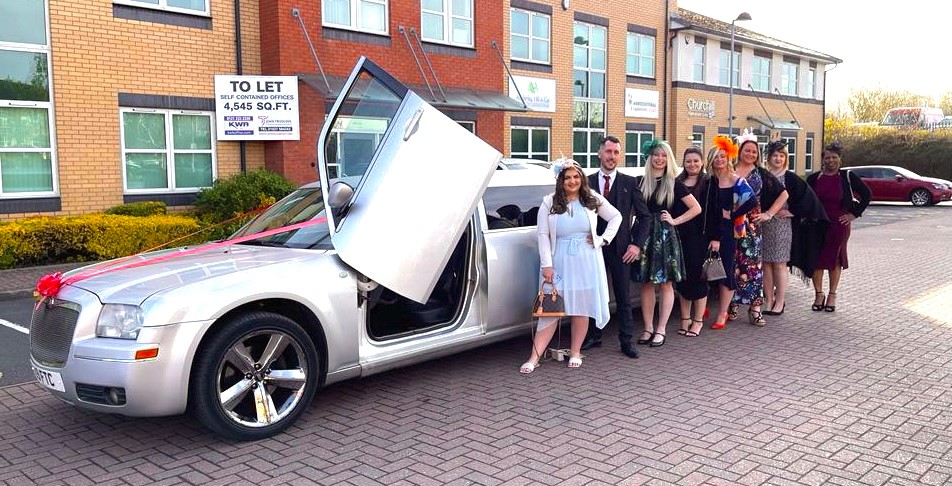 ​The team at Agricultural and Farming Jobs attended Ladies Day at Aintree Races on Friday 8th April 2022, as a Quarter 1 incentive, and what an amazing day it was!
The team arrived in style with a limo transporting them all the way from Worcestershire to the famous Aintree racecourse, which was enjoyed by all. Arriving at Aintree and stepping out of the limo there was an amazing atmosphere with people smiling and chatting away, it was an indescribable feeling.
Agri FJ were wined and dined in the Golden Miller restaurant, which involved delicious food, and drinks, which the team all loved. The view that we had from the balcony was incredible, we could see crowds below us all enjoying the day, and we were perfectly positioned opposite the finish line, meaning we could keep track of where our horses had finished and whether we had a winner on our hands – or not! Lol.
It was a lot of fun when the team were trying to decide who to place their bets on, as some had very interesting tips on what horse to pick. When it came to the horses starting the race, you could hear the whole team rooting for their chosen horses, and our game faces were definitely on. It was brilliant to see that we had some winners amongst us which was a rewarding bonus, and it means some of the team's tips had definitely worked. (Even if it is just luck!). One of the team members decided on one race to bet on all of the horses to ensure she had a winner! We did laugh.
The team enjoyed being able to bond with each other and build upon their existing relationships, by chatting away, enjoying each other's company, and creating some amazing memories that will certainly last a lifetime. We all took some amazing photos and videos whilst at Aintree, and it means we can look back at them for years to come, to remember just how lovely that day was. The whole experience of Aintree was something that all the team thoroughly enjoyed, and it will definitely be a talking point for times to come.
Aintree was a great Quarter 1 incentive for the whole of the team, and a huge thank you goes to Kate Moxon our Managing Director for arranging the whole day out for the team. It was a day that the team will remember, and the memories that were created will be treasured forever.
Here's to smashing Quarter 2!
​