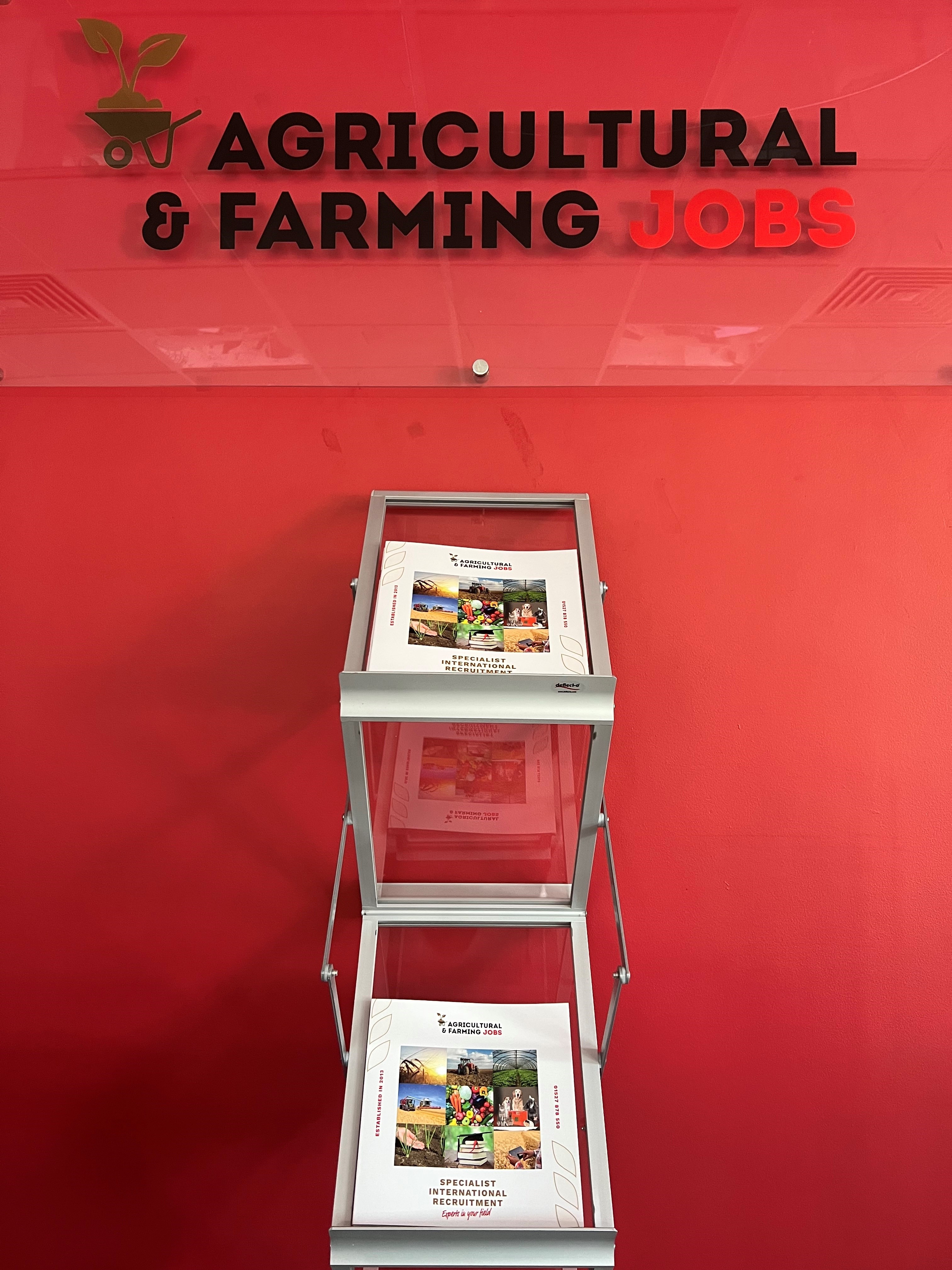 ​Established in 2013, Agricultural and Farming Jobs provides outstanding Executive Recruitment and Job Advertising Services. We are the trusted recruitment Partner of choice to industry leading organisations, both across the UK and Internationally.
Our team of passionate recruitment specialists take great pride in providing tailored solutions and complete recruitment support to every one of our clients within the specialist sectors of; Agriculture, Farming, Horticulture, Food and Fresh Produce, Pet, Vet and Animal Health, Machinery, Technical and Engineering, Agro-Chemicals, Fertilisers and Seeds, Specialist Education, and Software and Technology.
Alternatively, are you recruiting on a budget? Are you happy to manage your own job applicants? Our specialist jobs board offers clients a cost-effective alternative job advertising service.
We are expertly placed within the industry to help you source and secure ideal candidates for your job roles. Candidates can register with us to easily search and apply for the latest Agricultural and Farming related Jobs.
Candidates can choose to receive job alerts straight to their chosen inbox and have the option of access to our professional CV Writing Services. All our services offer an exceptional service, with a personable, yet highly professional approach.
If you or someone you know is looking for a new role within the industry, or you are looking to hire within the industry, please do get in touch, or recommend our services to people you may know. We look forward to hearing from you.
Please contact us on 01527 878550, Office@agriFJ.co.uk or via our specialist website www.agriFJ.co.uk
Please view our company brochure here.
​
​