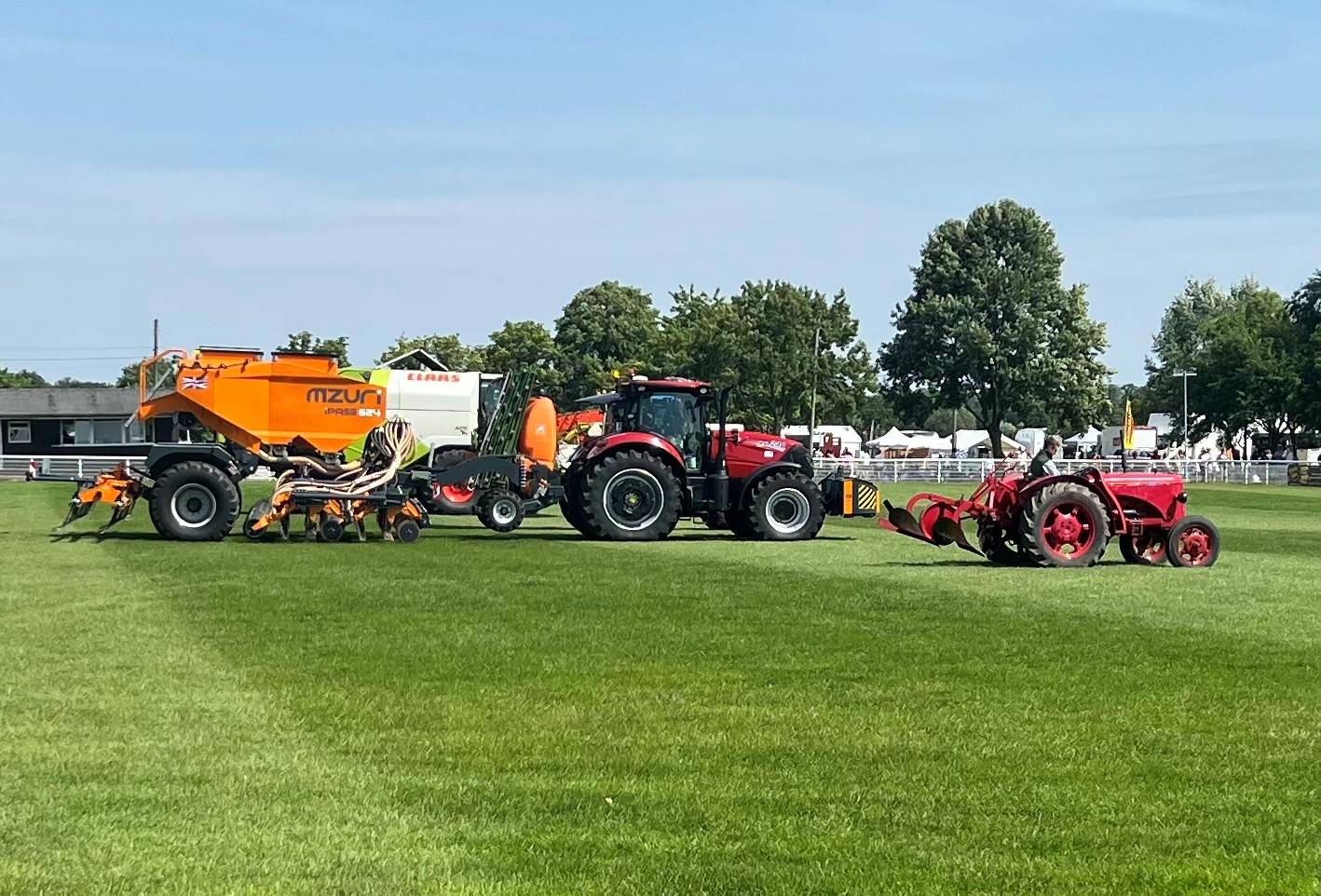 ​Agricultural and Farming Jobs were proud partners of this years Royal Three Counties Show, which took place Friday 17th June – Sunday 19th June 2022. The Royal Three Counties Show is located at the Three Counties Showground, in Malvern, Worcestershire, which means that it is a local event to us. As partners of this years show, our Managing Director Kate Moxon, and our Marketing and Events Executive Angel Bains (me) represented Agri FJ by attending the Royal Three Counties Show on Friday 17th June 2022.
This year's event marked 100 years of the Royal Three Counties Show, which was even more of a reason to attend as this is a huge milestone. Attending the event on the Friday meant that we had some lovely sunny and warm weather to accompany our time at the event. Kate and I enjoyed walking into the show, and the first thing we realised was how big the event truly was. There was an amazing atmosphere from the moment we walked into the entrance, which was nice to hear and feel.
At the event, there was multiple different sections, including a great agricultural machinery show where we were able to see combine harvesters and tractors. The machinery show was one of the first things that caught the eye of me and Kate, as the agricultural machinery really stood out across the whole showground. We then went on to see animal competitions and shows which involved sheep, pigs, cows, and more, where we were able to see what effectively the animals are judged on, and how they will be marked. We were able to locate ourselves around so many unique stalls which varied from delicious food, to carefully created art and décor. There was always something different around every corner, which made it even more necessary to see all aspects of the show.
We enjoyed being able to see the many exhibitors that attended the show who were located at trade stands across the showground. The exhibitors ranged from agricultural colleges and universities to young farmer's clubs, it was amazing to see how many industry exhibitors there were across the whole event. It was great for us to see some of our previous and current clients who were exhibiting at the Royal Three Counties show this year.
Kate and I thoroughly enjoyed being able to absorb all that the Royal Three Counties Show had to offer, and it was a day well spent. The event exceeded our expectations, and we are very proud to have been partners of the event. We look forward to seeing the line-up for next year's Royal Three Counties Show.
If you would like to discuss our Events Advertising Service further for your upcoming industry event, please contact Angel Bains on;
07542 225858 or email marketing@agriFJ.co.uk.
​