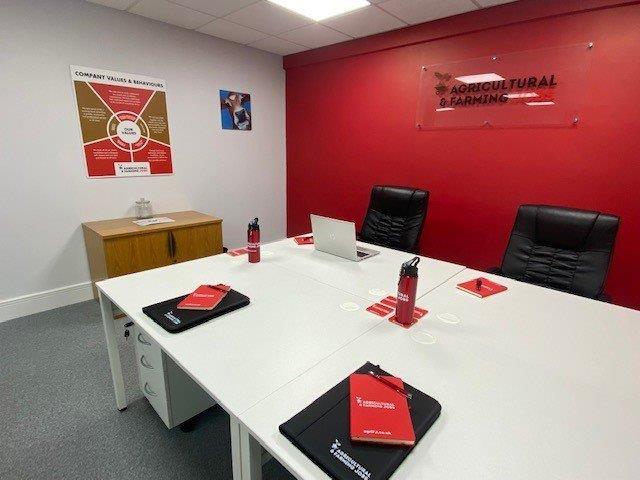 ​August has been a great month for all the team at Agricultural and Farming Jobs. We have continued to successfully place candidates into their dream job role within the industry, and we have been committed to working with our clients to find them the best individual to fill their job vacancy.
We hosted more face-to-face meetings in August at our office in Bromsgrove, and it was wonderful to be able to use our office space to welcome new and existing clients. This was a great opportunity for us to show our working environment to our clients, and for them to meet members of our team – you can't beat a face-to-face meeting to really enhance those all-important relationships.
Angel, our Marketing and Events Executive, has been continuing her work with her marketing mentor Neil Rudolph from RedKnows. Angel has gained so many new skills and has widened her knowledge across the marketing sector. Angel has been implementing everything she has learned into the business to help increase our growth.
We have many loyal existing clients who continue to come back to us each time they have a new job vacancy to fill. In August, we have worked with a lot more new clients within the industry, and we are looking forward to developing those new relationships to ensure we are their trusted recruitment partner of choice when hiring for new roles.
Our Event Advertising Service has been more popular within the month of August, by developing new partnerships with events taking place this year. We have also been helping industry events to plan their advertising methods for next year, so that they are all prepared and are able to create further awareness of their event in the many months leading up to it.
How has your month of August been? We definitely have had a great month of developing relationships with clients both old and new, and we look forward to continuing these relationships in the future.
We hope you have a successful September and make it one to remember, to mark the end of Quarter 3 of 2022.
​