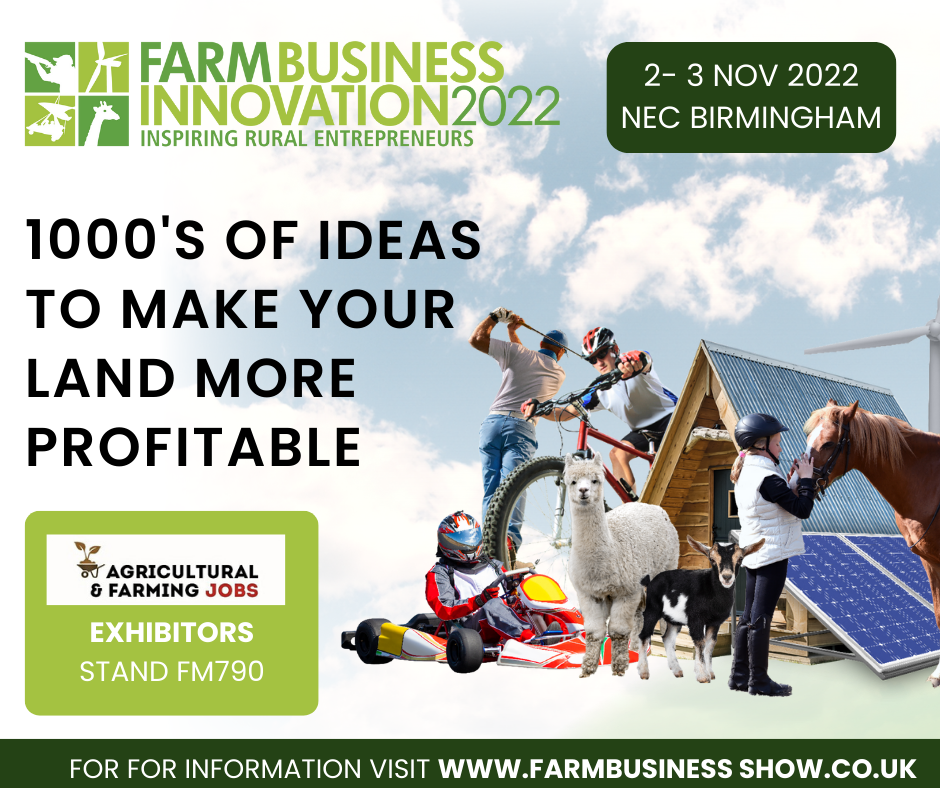 ​An exciting schedule of more than 150 speakers will offer new ideas and ways of thinking by sharing their success stories and advice at the Farm Business Innovation Show, to be held at the NEC in Birmingham on November 2nd and 3rd. The show promises to be packed once again with forward-thinking entrepreneurs and innovative ideas, and visitors looking for inspiration for diversifying their rural businesses will be spoiled for choice!
​
Brian Richardson, Agricultural Manager at Virgin Money, will explain how business owners can secure finance through judicious financial planning. In his session, he aims to help farmers and landowners remain profitable while preparing for and managing upcoming challenges amid major UK policy change, sustainability targets and maintaining food production.
To advise rural entrepreneurs about how to promote and grow a diversified business, Jo Speed from Reverberate PR will share how to find their "inner PR" – from telling their story to developing a successful PR strategy. Jo explains, "We are all communicators, but we don't always know how to express our unique selling points in a way that resonates with our customers!"
Joining the show from FarmED in the Cotswolds, Jonty Brunyee will share the farm and food education centre's approach to building regenerative tourism and how others can build a diverse and purpose-driven farm business. After formally launching in 2021, FarmED hopes to attract 15,000 visitors while offering events and farm-based activities that inspire, educate and connect - all with a focus on nourishing people, regenerative thinking and agroecology.
Other confirmed speakers at Farm Business Innovation include Zoe Colville (aka "The Chief Shepherdess"), Becca Wilson and Lizzie McLaughlin of Boots & Heels, "The Dairy Daughter" Amy Eggleston, Artisan Grower, Folk2Folk and Easy Crypto Hunter. Ally Hunter Blair will also speak about his success diversifying into glamping and equestrian facilities, while Patrick Wrixon of The Cart Shed will encourage visitors to consider care farming as a diversification.
​How to attend:
The Farm Business Innovation Show is held at the NEC in Birmingham on 2nd and 3rd November.
Register for your FREE tickets now by clicking here.
Find out more about the Farm Business Innovation Show by clicking here.
​