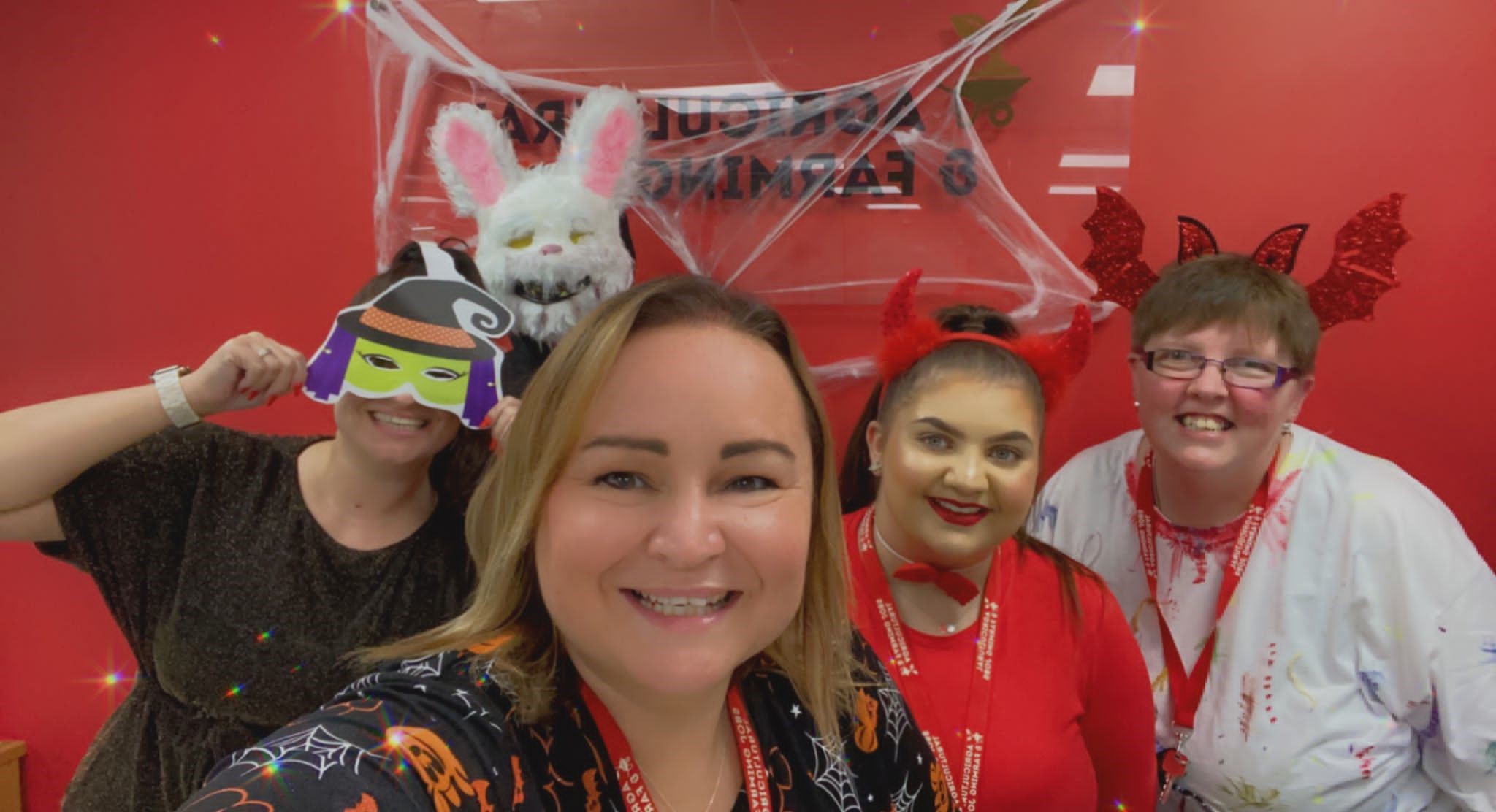 October has been an amazing start to Quarter 4 of 2022 for the whole team at Agricultural and Farming Jobs. We have placed a significant number of candidates into new job roles, and we have developed some great relationships with both our clients and candidates across the UK and Internationally.
We proudly partnered with the British National Ploughing Championships for their event which took place 8th – 9th October 2022. The event was a huge success, and there were many winners announced across the 2 days.
We participated in the 'Wear it Pink Day' to support Breast Cancer Awareness, and as part of this, the team all wore pink, a lot of pink food was consumed as part of our pink themed lunch, and we all donated money to the charity. This was a very fun day which the team enjoyed, and it was all in support of a fantastic charity.
As part of our team's professional development, our Marketing and Events Executive, Angel Bains, successfully presented a marketing update to the whole of the team, to enable everyone to become aligned, and develop everyone's marketing knowledge. This was also a great time for Angel to show the team how much she has grown within her job role since she started back in January.
Halloween at Agricultural and Farming Jobs was a great festivity as we hosted a Halloween lunch where each team member dressed up and brought in all kinds of Halloween themed food for lunch. Our Customer Service Administrator Helen Lockley had been decorating the office the night before, and the whole team came into a spooky Halloween office.
We have been preparing for this year's Farm Business Innovation Show, which we are proud partners and exhibitors of. Please keep your eyes peeled for a blog all about our time at this year's show.
We are very excited to announce that we are growing our team here at Agricultural and Farming Jobs. We are currently recruiting for a Recruitment Consultant, a Job Advertising Sales Manager, and a Job Advertising Sales Executive, to come and join our team in Bromsgrove. If you are interested in finding out more about any of these roles, please call our team on 01527 878550.
What a fantastic month it has been for all of us here at Agricultural and Farming Jobs. We have made a smashing start to Quarter 4, and we are looking forward to seeing what November holds for us.
We hope you have a wonderful month of November.
​