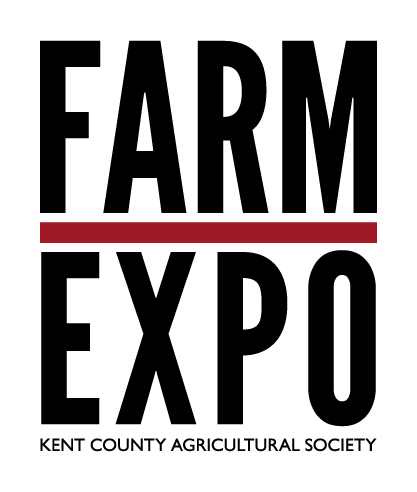 The South East's largest agricultural and machinery show, Farm Expo, will return for its fourth year at Kent Showground in Maidstone, on 1st March 2023. The event showcases the best of farm machinery, goods and services from national and international suppliers.
Launched in 2019, Farm Expo aims to connect merchants and buyers, and providing a convenient way for farmers to shop for all their needs in one place. It is anticipated that more than 100 exhibitors will attend, bringing the latest in innovative equipment and technology in all sectors of farming, land management and related business. See live demonstrations, view equipment and machinery up-close, and have access to a wide variety of expert knowledge.
In addition to trade stands, each year Farm Expo welcomes a panel of guest speakers to take part in seminars covering topics related to farming and agriculture. Last year, delegates heard from the panel on a range of themes such as diversification, sustainable land and business management, and natural capital. The subject this year is 'Future of Farming', with the first speaker, James Loder-Symonds, Director and Owner of Nonington Farms in Kent and winner of the BFA Arable Farming of the Year Award 2022, will discuss diversification and land management, sharing his thoughts on the future direction of these matters. Second speaker, Colin Hall, Director at BTF Heathfield, is a qualified solicitor with a broad knowledge of a wide range of rural professional matters and manages the firm's specialist employment division known as the BTF 50 Club. Colin will touch on the labour shortage issue and examine the future of labour supply. A third speaker is to be announced soon.
Julian Barnes, Chairman of the Kent County Agricultural Society said; "Farmers have never before faced as many challenges as they do now. With today's society ever changing, new barriers are being thrown up continually, whether it be sustainability, an economic crisis, or the lasting impact of Covid-19. Farmers are having to constantly diversify and evolve.
"It is more important than ever that Farm Expo brings farmers the knowledge and innovation needed to help their businesses not just survive but thrive. With the range of exhibitors and other resources on offer, Farm Expo is an important date in the calendar for farmers to meet their peers and see developments in the industry."
Farm Expo is currently accepting trade stand applications with inside and outside spaces available in varying sizes. To find out more about booking a stand, or to get your free ticket, visit www.kcas.org.uk/farm-expo/
​