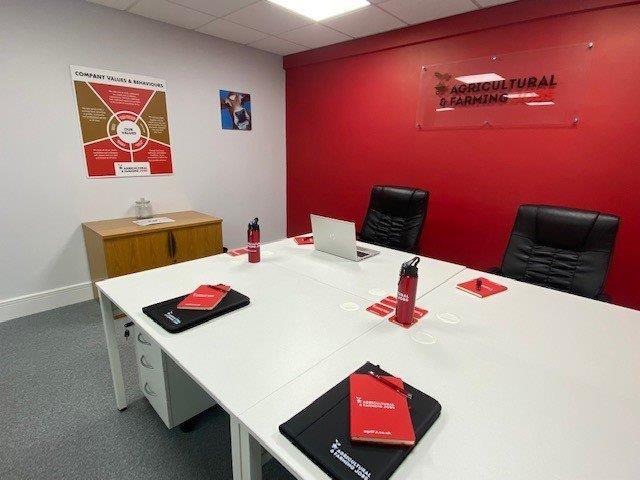 ​The first quarter of 2023 has officially come to an end. At Agricultural and Farming Jobs, we have most certainly had a very busy past few months from attending events, to building new relationships with clients and candidates, scheduling more client visits, training, and development sessions for our growing team, and celebrating work anniversaries.
To start off the year, we had three brand new recruitment consultants join our expanding team. They are all settling into their new divisions and have built some great relationships so far with their colleagues, clients, and candidates.
The team hit the ground running for 2023 by doing what they do best - placing some great candidates into new job roles. At the start of January, we were the main sponsor of the Three Counties Careers Fair which took place in Malvern, Worcestershire. Our MD Kate, and Senior Marketing and Events Executive, Angel exhibited at the event to offer careers support to students, and it was also a great networking opportunity for them both to build relationships with colleges and universities.
Our Principal Recruitment Manager, Sophie visited the LAMMA show where she was able to meet with some of her new and existing clients and candidates, as well as develop her knowledge within the Agricultural Machinery sector.
The Low Carbon Show which took place in February was visited by our Recruitment Team Leader Ollie and one of our recruitment consultants Julen. The show allowed them to take a look at new technology within the industry and develop on their existing knowledge.
We successfully partnered with the Dairy-Tech Show which took place in February, and we had three team members exhibit at the show (Kate, Sophie, and Angel). The event was a great opportunity for our team to speak to potential new clients and candidates, and there were also a lot of familiar faces that were seen throughout the day of existing clients and candidates.
In February, Agricultural and Farming Jobs invested in a personal and professional development coach to help with the team's all-round development. The coaching session consisted of working on mindset, goals, accountability, personal and professional values, the wheel of life, and much more. The session was enjoyed by all the team and was a very successful and thought provoking!
The professional development of our team continued with two of our recruitment consultants attending a training session to develop their existing skills and network with others within the industry.
This quarter has been great for developing our education sector, as we successfully partnered with Hartpury University for their careers fair which took place on Tuesday 21st March 2023. We exhibited at the event to help provide students with career support and explain the job opportunities that are available to them within the industry.
It's safe to say our first quarter of the year has been a busy one, and it has been a fantastic start to 2023. We are really looking forward to seeing what quarter 2 has in store for us, and we wish you all a successful quarter ahead.
​