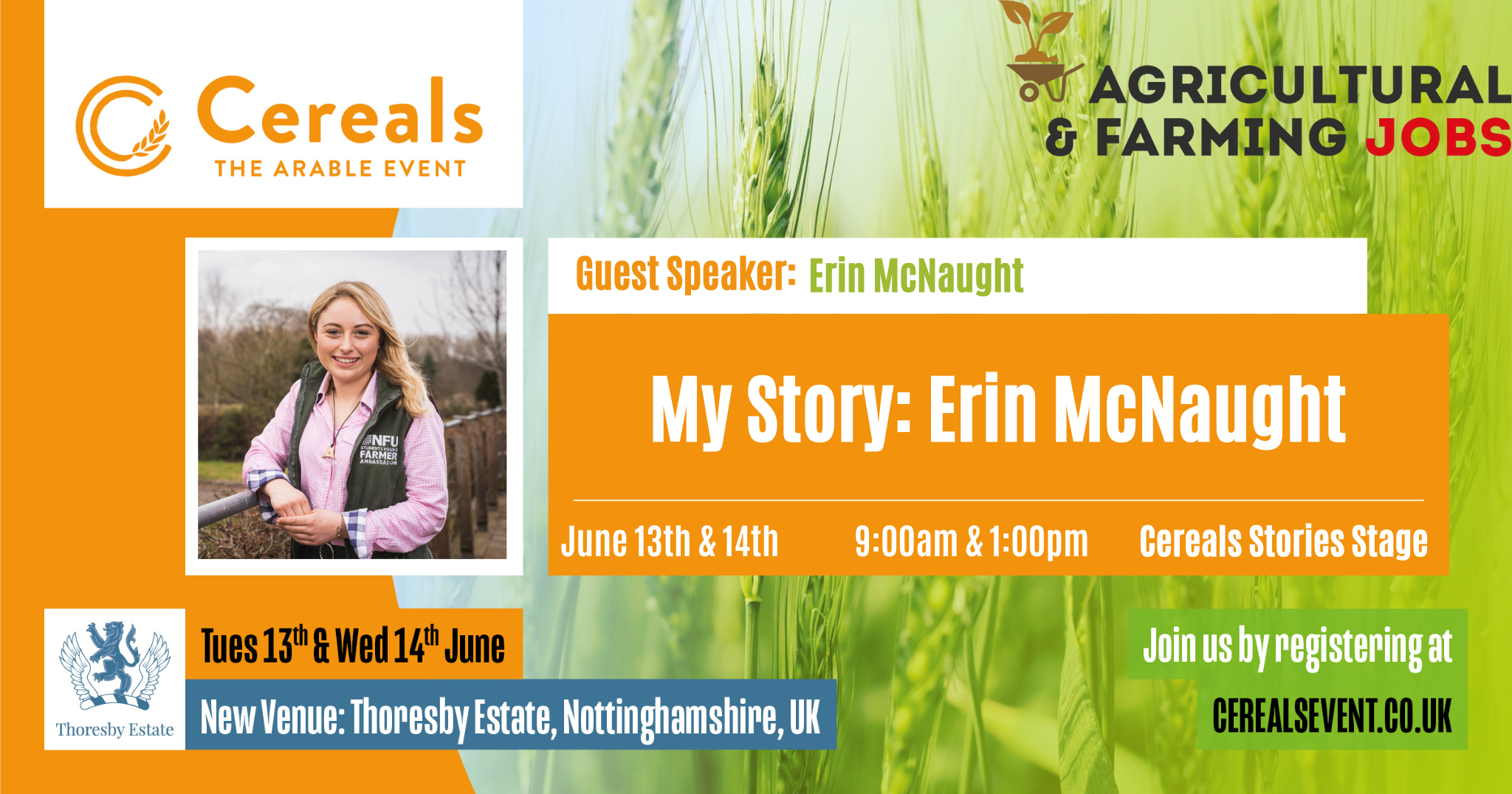 ​Agricultural and Farming Jobs are excited to be a sponsor at this year's Cereals Show which is taking place at the Thoresby Estate in Nottingham. We will be sponsoring talks that are taking place on both the Cereals Main Stage and the Cereals Stories Stage across both days of the event.
Great Soils, Great Crops is the first talk we have sponsored which will be taking place on Tuesday 13th June at 2:30pm on the Cereals Mainstage. This will include three soil scientists discussing the research they have conducted regarding the improvement of a farmer's low-grade land which is now part of a high-yielding arable rotation.
We will also be sponsoring the influencer, Erin McNaught across both days of the Cereals show. Erin is famously known for winning the BBC's One Man and his Dog and was also named the British Young Handler Champion in 2018. Erin is a 4th generation farmer, as well as being a Young Farmers Ambassador. She will be taking to the stage to discuss her journey as a farmer as well as how she has developed herself over social media.
If you are interested in listening to the Great Soils, Great Crops discussion, or hearing what influencer Erin McNaught has to say about her farming journey, then please make sure you purchase your tickets in advance by following this link - https://eventdata.uk/Forms/Form.aspx?FormRef=Cer63Visitor
We look forward to seeing you there.