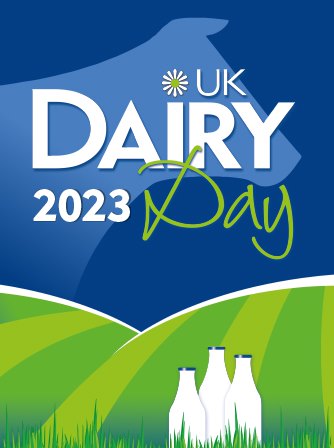 ​Agricultural and Farming Jobs are looking forward to exhibiting on stand TB16a at this year's UK Dairy Day event, which is being held at the International Centre in Telford, TF3 4JH on Wednesday 13th September 2023.
UK Dairy Day is the perfect free event to attend for anyone that is connected to the dairy industry. The event will provide an opportunity to network, share knowledge, and learn.
There will be over 250 trade stands at the event, and some of the exhibitors include feed manufacturers, animal health suppliers, vets, milk buyers, dairy and farm equipment suppliers - plus professional service providers and charities.
UK Dairy Day will be hosting the established National Holstein Show along with The National Ayrshire Show and The National Brown Swiss Show. Classes will run during the morning for Dairy Shorthorn, Guernsey and Jersey. The live streaming and social media coverage UK Dairy Day boasts gives an international marketing platform to display the UK's top dairy cattle.
The first floor of the venue features a dedicated Sharing Knowledge zone with industry panels and seminars. There will be four industry panels with leading industry representatives. The hour-long panels will run alongside four seminar presentations with speakers covering key dairy industry subjects that inform the audience and create topical discussion.
The external areas at the International Centre will feature the ever-popular practical demonstrations on calf anatomy painting as well as foot trimming and knife sharpening.
To showcase new products, exhibitors have had the opportunity to enter the New Product Competition. The competition looks for the most innovative or influential new products on the market, and the shortlisted entries will be displayed in the concourse and judged during the morning of the event by representatives from IDEXX who sponsor the competition.
UK Dairy Day will also recognise the hard work that goes into planning, designing and building the fantastic display of trade stands. The trade stand competition will see judges from sponsor Hettle Andrews review the exhibition areas and award prize cards for the Best Small Internal Trade Stand, Best Medium Internal Trade Stand, Best Large Internal Trade Stand and Best External Trade Stand.
In addition to the cattle classes judged throughout the day, there will also be awards made for Best Presented and Tidy Lines, Holstein UK Premier Herd, Premier Breeder Banner, Premier Exhibitor Banner, and Harold Sneesby Award.
UK Dairy Day will definitely be an event you won't want to miss, and we look forward to seeing you there. Free to attend, with free parking and wi-fi – no need to pre-register.
​